In case you hadn't heard, the online Tallys support desk is a growing resource filled with best practices and simple instructions outlining core functionality within the program.

-Type your question into the 'How can we help you today?' search box, and see article headings that relate instantly.

-Launch a 'New support ticket', and receive a prompt reply from one of our support professionals with the answers you need.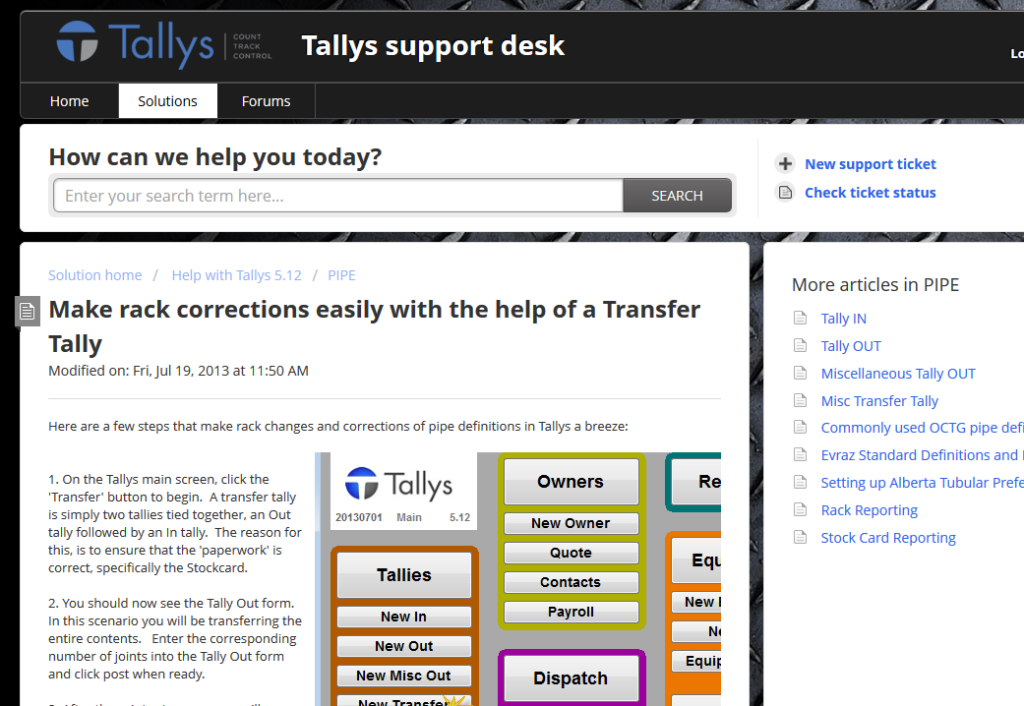 Click on the link below to head there now.

click here –>support desk
Our support team is also standing by to field any of your questions by telephone or email.
Check in on us at www.tallys.ca
Follow us on Twitter, and 'Like' us on Facebook to keep up to date with the news at NWSP and be among the first to take advantage of ongoing Tallys related research and development.