Provide your loader operator with a yard map so that they never get lost no matter how new they are to your operation.
The yard map module is used to maintain a diagram of where all the racks in your yard are. This module also allows you to double click on any placed rack to view it.
This module consists of 2 parts. Firstly is the initial set up of the yard map and is accessed via Design Mode. This must be completed while signed on as 'Manager'. After the design mode is complete any user may view the yard map by accessing View Mode.
Preferences 930-939 define your yard maps. 931-939 must be created by clicking new in the preference menu and entering code:93x (where x is a number) and file:Yard Map x (where x is a number). When setting up these preferences you must choose a .bmp file for the background and a short name for the yard.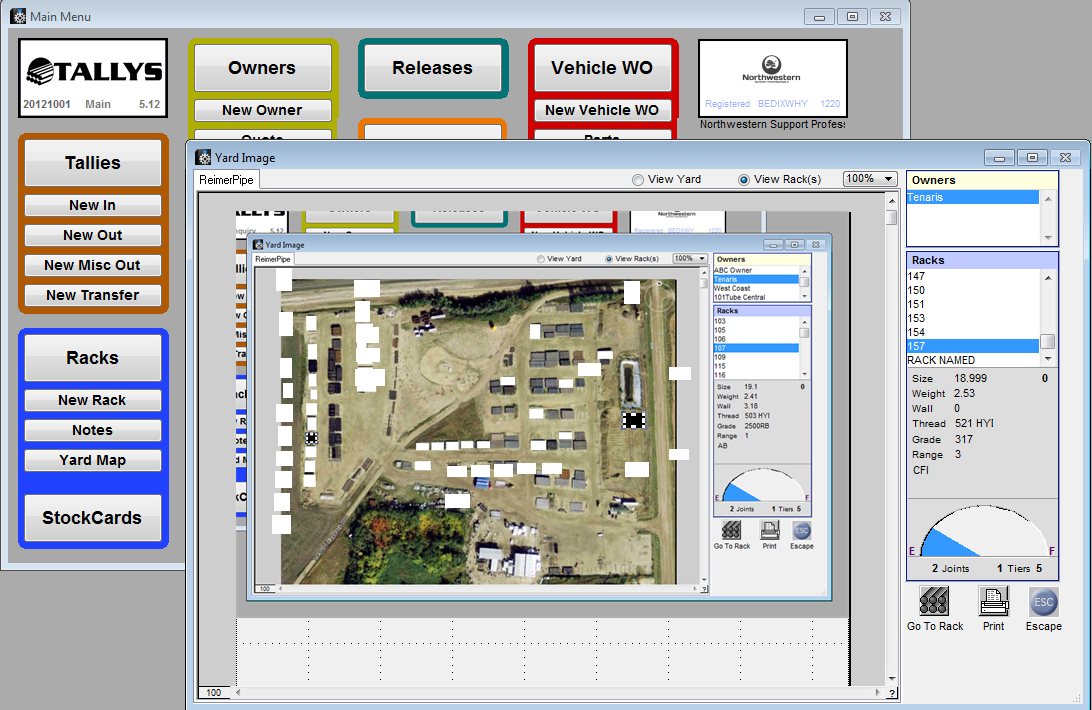 Give us a call at 1 (877) 661-9990 or email us at support@tallys.ca for more information or for help implementing a TALLYS yard map at your facility.