Trade cases related to dumping of rebar and OCTG which are before the ITC will be stalled until the US government is up and running again.
The steel industry represents an enormous portion of the US economy, and this interruption is bad news for the country's ongoing economic recovery.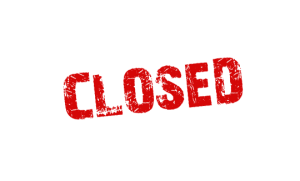 "It's imperative that elected federal officials "lead right now and solve this problem, It's their job. It's what we sent them there to do."
Said AISI CEO, Thomas Gibson.
Christopher Davis at Platts writes:
While the current US government shutdown — if resolved quickly — is unlikely to have a major impact on the fortunes of the American steel industry, it has already slowed the progress of pending trade cases and could have a knock-on economic effect if prolonged, according to American Iron and Steel Institute President and CEO Thomas Gibson.

Speaking with Platts Monday on the sidelines of the World Steel Association's 47th annual meeting in Sao Paulo, Brazil, Gibson said recent cases involving products such as rebar and OCTG before the US International Trade Commission and Department of Commerce cannot proceed until the government resumes normal operations.

"Those get delayed until the government goes back to work. There's no progress being made on those cases," Gibson said. "Is it going to prejudice the cases? No, but it's a delay. So, that has an impact."

Even more importantly for the steel industry, if financial markets lose confidence over the standstill, it could stall the nation's tenuous economic recovery.

"If the markets start reacting to all of this in a very negative way and scare people into not spending that could have an impact on steel," he said.

Similar shutdowns in the past have not lasted more than a matter of weeks, but Gibson said "this time is different so far."

"There are no negotiations going on that anyone knows of. There may be negotiations going on that we don't know about, but the parties seem much more entrenched in their positions," he said. "Throwing verbal bombs across Capitol Hill and up and down Pennsylvania Avenue from these kind of nonnegotiable, rigid positions isn't doing anyone any good. The term 'playing with fire' has been used, but some of the people accusing the other side of playing with fire are running around with gasoline. It's all of their responsibility to get this done."

Gibson said a shutdown of a matter of days to a few weeks probably will have little impact on the steel industry.

"A lot of the ways government spends money, in things that buy steel, are long-term contracts, so those longer-term contracts didn't stop just because the government didn't fund new contracts on October 1. But, if this goes on a long time … contracting officers may decide to pull back," he said. "Certainly, new contracts can't be executed during the shutdown, so if the shutdown lasts over a period of months, that could be quite significant."

It's imperative that elected federal officials "lead right now and solve this problem," Gibson said. "It's their job. It's what we sent them there to do."

John Ferriola, president and CEO of AISI member company Nucor, expressed similar sentiments in an interview Monday.

"There's not a person in that government, including our president and every person in the Senate and House, that's doing their job. They're not leaders. That's disappointing," Ferriola said. "We need all three branches of the government to step up to the plate and do what's right for the American people, for American manufacturing and the American worker because at the end of the day, that is what's going to lead us out of this terrible economic situation we're in."
Link to article —> click here
Check in on us at www.tallys.ca
Follow us on Twitter, and 'Like' us on Facebook to keep up to date with the news at NWSP and be among the first to take advantage of ongoing Tallys related research and development.