An article about the rise of Turkey's Borusan Steel published by PR newswire early in the year is an interesting time warp to look through for anyone keeping up with the recent imposition of anti-dumping duties and ongoing AISI backed investigation of OCTG imports from Turkey and 8 other countries. Turkish steel's US relationship isn't showing the promise that it was just a short time ago.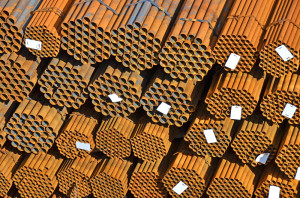 Sourced from Borusan Mannesmann:
Turkey's leading steel pipe manufacturer, Borusan Mannesmann, will invest 150 million USD in the United States to establish a steel pipe manufacturing plant to cater to the energy sector. This plant is set to start production in 2014 and will make Borusan Mannesmann a global player in the industry.

Borusan Mannesmann, one of the foremost manufacturers of the European steel pipe industry, prepares to make a strategic investment in line with its vision of becoming a global player. Supplying the U.S. market with pipes used in the energy sector for several years, Borusan Mannesmann now aims to become a local manufacturer in order to be closer to the market and its customer base.

(Photo: http://photos.prnewswire.com/prnh/20130102/586297 )

To this end, a pipe manufacturing plant with an annual production capacity of 300,000 tons will be established in the United States. With an investment of 150 million USD, the plant will focus its output on OCTG and ERW line pipes. The target revenue for the US-based company is estimated at 500 million USD.

Scheduled to start production by mid-2014, the plant is designed to produce the thick-walled and high-strength pipes suitable for state-of-the-art, advanced OCTG technology used in 'shale gas' production. Final decision on the location of investment is not finalized yet but Texas and Oklahoma are the leading states to attract the investment through their incentive programs. The facility will be built on nearly 125 acres of land and provide 350 people with employment when it becomes operational.

A First in the Steel Pipe Sector

Agâh Uğur, Borusan Holding Group CEO, comments on the subject as follows:

"Borusan Mannesmann is among the leading players of the steel pipe market in Europe. One of its top goals is to become a global player in the pipe industry. This investment is not only a way to insert Borusan Mannesmann into the U.S. market; it is also the first step to becoming an international manufacturer.

As a Turkish firm that has made a name for itself through its success in exports, Borusan Mannesmann now strengthens its global presence with an investment in the competitive, yet widely recognized, market of the United States.

Borusan Mannesmann grows and expands by focusing on production for high-value-added sectors such as energy and automotive. In a first for the Turkish industry, we are now becoming the first Turkish company to invest in the steel pipe sector in the United States with this venture. This is our second overseas investment after our automotive pipe manufacturing plant in Italy. We have a strategic and long-term view of the American market due to its size and quality approach. Favorable changes to the energy policies in the United States, as well as the advancements in the shale gas technology, were the factors that hastened our investment decision at this time of global recession."

Underlining that "OCTG and line pipes are a promising future market," Borusan Mannesmann, Board Chairman Semih Özmen, added:

"Investing in a product that requires the use of advanced technology such as OCTG pipes requires significant know-how and expertise and our new CEO, Buddy Brewer, is among the few individuals with the experience and knowledge to carry this through. Not only that, Borusan Mannesmann is among the few firms with the strength to make such an investment."

Successful rise in the U.S. market

To date, Borusan Mannesmann has realized many oil and natural gas pipeline projects in Turkey, Central Europe, and North Africa. The Elba Express and Line 300 natural gas pipeline projects brought the company prestige in the U.S. market. Over the last three years, Borusan Mannesmann has become one of the largest international companies that export to the United States the pipes used in oil and natural gas exploration and extraction.

Thanks to breakthroughs made in the technical and commercial fields, Borusan Mannesmann has increased exports from 90 million USD in 2009 to 184 million USD in 2012. With 40 percent of its exports currently destined for the United States as well as this noted significant increase, Borusan Mannesmann is well on its way to accomplish its goal as a strong local and international player in the market.
Thomas Gibson, AISI president and CEO said:
"Imports from these countries have surged by 111% in the past few years, and the petitioners present that these imports have caused material injury to the domestic steel industry. US laws against unfair trade exist to counter market-distorting practices like subsidies and to restore conditions of fair trade, but this cannot occur unless all parties play by the rules. It is vital for US companies to have the chance to compete for business on a level playing field. We applaud these domestic steel companies for taking a stand and we urge the DOC and ITC to take a hard look and provide antidumping and countervailing duty relief for our industry."
Check in on us at www.tallys.ca
Follow us on Twitter, and 'Like' us on Facebook to keep up to date with the news at NWSP and be among the first to take advantage of ongoing Tallys related research and development.